Data Analytics for an eCommerce Company
Retail & eCommerce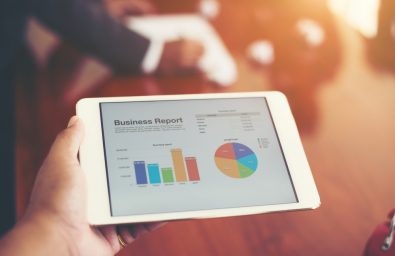 For a leading eCommerce company, disparate reporting systems across legacy platforms were significantly impacting the business decisioning process.
The effort improved the company's planning and execution functions, in order to scale and succeed in this data driven economy a robust data engineering effort was required. They turned to Aretove to design and implement their data integration, transformation and data analytics for eCommerce Company.
The biggest challenge was to understand the un-documented legacy systems and their data model. Many aspects of the reporting was still being done manually, which meant that the reports took a long time to be built and then analyzed. Real-time live data was also not available impacting the decisioning process. This was holding the clients marketing and operations team back with them knowing the market share could be increased with the correct data analytics systems in place. The work addressed the following critical issues:
Implement a robust data collection process to drive the data analytics:

The efforts were focussed on the Product Design, Sales, Warehouse, Inventory and Customer Support departments to review and analyze the existing data capture processes for creation of a scalable data ingestion and transformation systems.

Improve operations and production planning:

Identify the gaps in the planning process and analytically understand the data gaps.

Determine the right inventory level:

With hundreds of products in the retail and online channels the ability to predict and manage inventory was a must. Using various predictive models the teams defined appropriate levels for the most important SKUs.
Aretove came up with a solution that combined the use of latest technology stack that were practical to the Clients business model as well. The first part was to understand the existing business processes and the analyze the data. During the analysis Aretove recommended how the process can be optimized based on the new data analytics systems that was being implemented as a part of this initiative.  The data pipeline was designed and implemented from various source systems without disrupting the day-to-day functioning of the organization.
While the data pipeline was being implemented various predictive models that would be relevant were designed. Once the data pipeline was in place, the predictive models were tested for false positives. Aretove leveraged it's prior experience in expediting the optimization of these models to provide trends and patterns within the acceptable threshold.
The Operations and Marketing team of the Client is now empowered and has the ability of generating reports instantaneously. They have a better and faster insights  into decision–making consequences.
The effort significantly improved the company's planning and execution functions. It resulted in a new inventory policy that accounts for specific SKU's based on the predictive models and streamlined the order preparation processes.
Explore various software services and solutions provided by Aretove at the intersection of Business Intelligence, Artificial Intelligence and Machine Learning.