Data Warehouse for Commercial Lending
Commercial Lending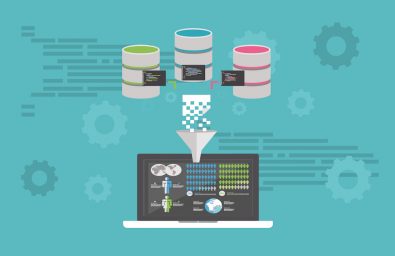 The client is a venture backed commercial lending company which provides small businesses with the best lending solutions throughout their life-cycle.
The platform matches borrowers to sources of capital. This is matched based on each company's unique profile — in a safe, efficient, price-transparent environment. Millions of users, credit agencies, and small businesses are part of the client network. In order to maximize customers' value and provide augmented services there was a need to develop Data Warehouse for Commercial Lending.
The key goals for the client was to develop Data Warehouse for Commercial Lending to maximize their customers' value by providing augmented services and timely offerings. As the company grew, the business understood that the reporting and analytical needs were lacking. To continue growing at such a pace while maintaining a solid portfolio and effectively managing the business would require a best-practice reporting and analytical environment.
Challenges included:
Distinguishing and targeting suspects from prospects and the prospects from hot targets
Segmenting, distributing and intelligently marketing to any touch-point group
Personalizing customer service without encroaching on their privacy
Retaining existing customers by offering products that intuitively suit their business expansion needs
Achieve these business goals by gathering data from diverse sources including multiple touch-points from customers and prospects and combining this with transaction data.
Designed and developed a SaaS based Integration Platform and Data Warehouse for Commercial Lending. This allowed to ingest data from various channels. Defined and built ETL and Cleanse process, of the DW/BI database and the end-user reporting applications. Assisted the client with several operational information repositories for downstream use for analytical needs.
Developed mechanism to consolidate data in real-time for the new paradigm in commercial lending. Systems load information from their internal commercial loan process application, collateral systems and external funds transfer service providers and then aggregates and summarizes loan performance measures. Generated asset summaries, collateral tracking and analysis, and funds transfer reports to a web-based application for business users to plan, manage and analyze the business.
Managed risk and enhanced values by delivering a new level of data sophistication. Data collected in one place for easy reporting and analysis as well study of underlying patterns.
Data Standards – Enterprise wide view of data definitions and which elements are important.
Data Warehouse to store all of data in one single repository.
Data Integrations and Aggregation – collect data from internal systems, external partners and market data providers.
Data Marts accelerate the analysis of data.
Reporting Visualization – Dashboards, charts, graphs and maps provide decision makers with key performance indicators.
Data Analytics – advanced analytics tools to slice and dice data, run scenario analysis and predict what will happen in the future.
Explore various software services and solutions provided by Aretove at the intersection of Business Intelligence, Artificial Intelligence and Machine Learning.