May 29, 2019
Posted by:

admin

Category:

Blockchain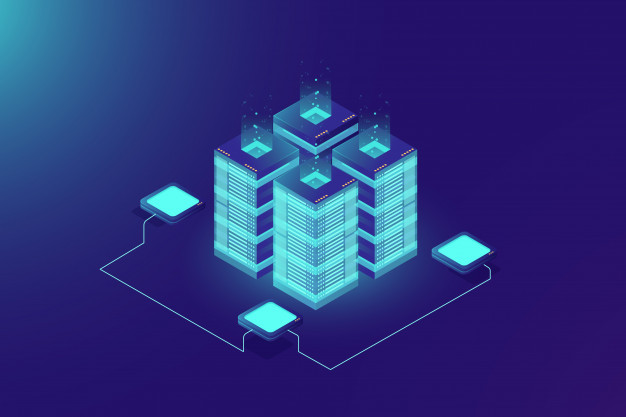 What is Blockchain?
Just like a ledger that businesses maintain for their normal monetary transactions, Blockchain is specially developed for recording transactional details involving cryptocurrencies. 
Blockchain is backed by the highly evolved Distributed Ledger technology that accounts for its decentralized nature, and it is also guarded by high-end encryption to maintain privacy and security of transactions. Today, Blockchain applications are widely used by organizations and retailers across a wide spectrum of industries. This is mainly to manage fraudulence in crypto-transactions, and address security concerns, to provide best-in-class safety services to their customers.
The hype vs. the reality about blockchain
However, experts feel that it is important to differentiate the hype about blockchain from its reality since the whole world seems to be gripped with wanting to know more and more about it. The fact that "Blockchain" has been the highest-searched term on Gartner.com since January 2017, is a clear giveaway of the hype that is there. (Source)
To understand what is Blockchain in real life, the words of David Furlonger, Distinguished VP Analyst at Gartner Inc. are mention-worthy. With extensive 29-year work experience in the industry, Furlonger feels that Blockchain is more than technology – it is a massive societal transformation. Blockchain can reveal newer paradigms in the interaction of businesses, and how they represent transactions and assets.
Real world blockchain applications
In this article, let us find out some of the best Blockchain applications examples all over the world.
Barclays – Financial experts have projected annual cost optimization up to $20bn from the year 2022, for overall global payments by leading financial institutions. (Source)
Renowned banking and financial services company Barclays has launched various technological projects to leverage the myriad benefits of Blockchain in fighting fraudsters, monitoring cryptocurrency transactions and ensuring compliance.
Maersk – This German logistics giant is using Blockchain applications in association with IT giant IBM. Maersk has launched TradeLens for blockchain-empowered shipping infrastructure across the world. TradeLens makes use of blockchain technology that is supported by IBM and is expected to reduce the total shipping time in the USA by up to 40%, thereby reducing overhead expenses. (Source)
Kodak – One of the oldest photography companies, Kodak has also launched projects to leverage the Blockchain technology along with WENN Digital. Kodak is using its Blockchain platform, called KODAKOne, to manage the intellectual property rights of photographers. During its Beta-testing phase, KodakOne has already managed to generate a profit of almost $1 million for the company. 
Guardtime – Guardtime Federal, the organization that solely supports cybersecurity for the US Defense Department is working to develop a keyless procedure for signature, to safeguard the health records of Estonian citizens. According to Forbes, Guardtime has already been recognized as the largest blockchain enterprise in terms of revenue, customer deployments and headcount. (Source)
SimplyVital Health – This company has already introduced two Blockchain application in healthcare for improving their services to their patients. The first application, namely ConnectingCare, is used to monitor the health and progress made by their patients after hospital discharge. And the second application called Health Nexus is used to maintain a decentralized hub of details about all patients.
 Webjet – In the realm of B2B industry in hospitality, Webjet is the first name to have used blockchain frameworks. (Source) In a collaborative venture with Microsoft, Webjet is leveraging blockchain for hotel bookings in real-time. This way, the last minute vacancies are also efficiently communicated to those who are searching for accommodation in a particular destination.
Blockchain applications, although in the nascent stage at present, are potential enough to bring in huge transformations in the future. Companies that are working to implement blockchain technology, will look forward to disruption and paradigm-shifts in how businesses function today.