Anil Mitra
Co-Founder & CTO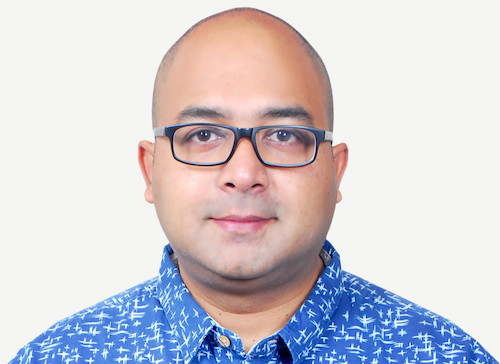 areas of expertise
IT Transformation
Enterprise Application Integration
Big Data & Business Intelligence Platforms
Programatic AdTech Platforms
Deep learning & Applied AI
education
BE, Electronics & Telecommunication
With over 20 years of experience in software engineering and building distributed systems of extreme technical complexity Anil is uniquely positioned to quickly understand the technology needs of our clients and provide solutions with high scalability and availability.
My goal is to unleash the power of technology combined with the innovation of some of the brightest minds in our team.
Prior to founding Aretove, Anil provided technology leadership to various mortgage banking, digital agencies and ad tech companies. He has built recommendation engines, machine learning systems and acts as a technology advisor to many startups.
Anil is an extremely busy person and one of the few things he loves to do during his free time is to take his family for a long drive and explore new places. He is also a talented singer and can surprise quite a few with his vocal skills.
publications
When you are responsible for migration of critical workloads to cloud, you must have a list of hardware or software systems that are the best candidates for targeting for the cloud environment. It is equally important to know the methods and techniques for moving those workloads to a cloud environment. When considering the use of

Migration experience Various Cloud providers have matured enough and are providing large set of infrastructure/features. These cloud providers have experience helping all types of organizations migrate to the cloud. In last decade with various different types of migration experiences, these providers like AWS, Azure and Google Cloud have created partner ecosystems to help customers, successfully

Overview  Create Notebook Instance Common steps for most of the implementations Deploy Synopsis
contact details
A302 Baner Biz Bay
Pune, Maharashtra 411045, India