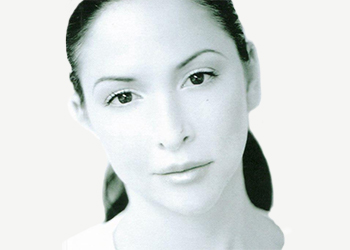 areas of expertise
Healthcare IT

Financial Services

IT Infrastructure & Mobile Connectivity

Marketing & Digital Strategy

Data Analytics
Pamela brings over 15 years operations, product strategy, marketing, and business development experience with a passion for innovations and industry expertise in health & wellness, IT infrastructure and mobile device technology, digital media, fashion and financial services.
She has extensive start-up experience, launching over 30 companies both for clients and as an operations co-founder, realizing 10 significant exits averaging $143MM exit value , and two IPOs; seeing several of these companies from pre-institutional financing through exit.
My advice to entrepreneurs is each day is a new start to make it happen. Get up and get going!
Launched United Preference Corporation in 2011, and dramatically grew revenue within 15 months through strategic enterprise partnerships with marquee clients and partners, including Discover Financial Services, FIS Global, Independence Blue Cross (IBC), and Universal American (Fortune 500 Health Plan), generating $100,000+ in revenue in first quarter of operation

As COO of international market strategy & branding firm EGOEAST, Inc., launched the first-ever general purpose prepaid card – the Prepaid Visa RushCard , and grew customer deposits from zero to $2+ billion in three years via integrated marketing campaigns and strategic enterprise partnerships with Visa, Gateway Computers, Jackson-Hewitt, and Intuit among others.


Developed "Hip Hop Summits on Financial Empowerment" sponsored by Anheuser Busch which toured nationally and with celebrities such as Jay-Z, P-Diddy, Eminem, and Suze Orman to educate inner-city youth on personal finance.

Launched Medagate – a restricted spend payments network offering access to OTC item health benefits for Medicare Advantage plans, and grew company pre-launch to acquisition in 17 months for over $150 million.

Implemented brand strategy, awareness and inbound marketing campaigns for high-profile clients Suze Orman Media, Simmons Lathan Media Group (producers of HBO's Def Poetry Jam) among others.