December 17, 2020
Posted by:

admin

Category:

Newsroom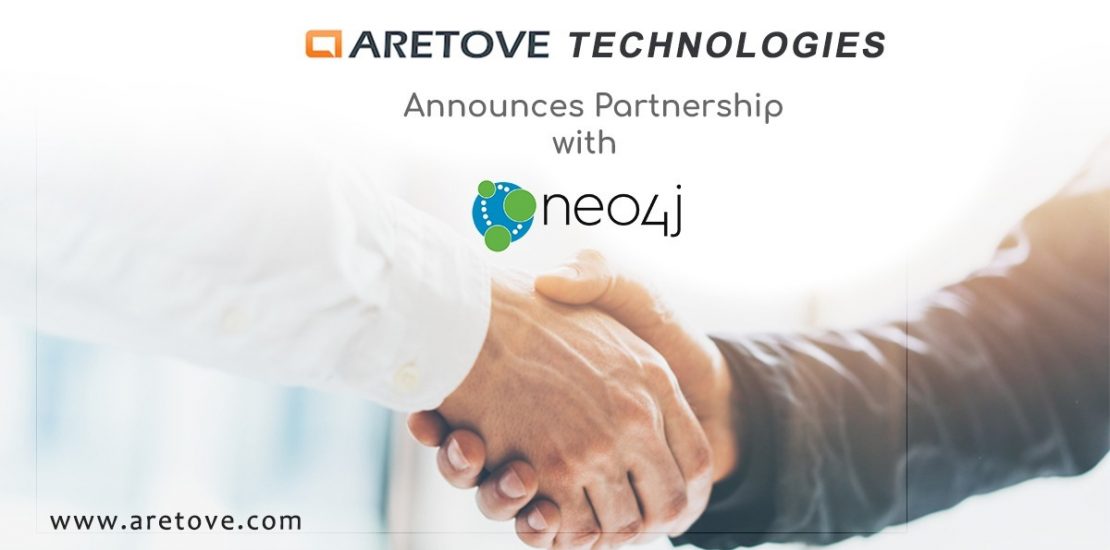 [NEW YORK, NY, December 17, 2020] – Aretove Technologies is pleased to announce its multilevel partnership with leading graph database company Neo4J. Aretove Technologies has been working with graph databases for some time now and is a core element of its data science-based predictive models and soon to be launched Data-Science-as-a-Service platform. This partnership not only strengthens Aretove's graph-based service offerings but also provides Neo4J an opportunity to leverage Aretove's leadership in the Retail/eCommerce sector.
Graph databases have become increasingly popular, as they handle large sets of data extremely well, and have applicable use cases in many industries, including Financial Services, Retail/eCommerce, Supply Chain Management, Telecommunications and Artificial Intelligence. Aretove sees that more industries can benefit from using Neo4J's graph database.
"We couldn't be more excited to officially be partners with Neo4J. We have been working with graph databases for years and find that they are excellent for many uses across different industries. We think that our combined strengths can bring to market a unique opportunity for customers to leverage Neo4J's graph database expertise and our predictive modeling expertise" said Aretove Technologies CEO and Co-Founder, Sanjeev Vishwakarma.
About Aretove Technologies
Aretove Technologies is an advanced data engineering company that provides services in Business Intelligence, Data Science, Enterprise Application Integration, and Applied AI. It believes in providing simple solutions to complex problems for its clients across Retail/Ecommerce, FinTech, AdTech and Healthcare sectors. Its unique approach to services provides clients with a competitive edge in the marketplace, as well as peace of mind, knowing that their technology is in the reliable hands of Aretove. For more information, visit www.aretove.com.
About Neo4j
Neo4j is the leader in graph database technology. As the world's most widely deployed graph database, they help global brands – including Comcast, NASA, UBS and Volvo – to reveal and predict how people, processes and systems are interrelated. Using this relationships-first approach, applications built with Neo4j tackle connected data challenges such as analytics and artificial intelligence, fraud detection, real-time recommendations and knowledge graphs. For more information, visit www.neo4j.com.
Media Contact:
Gabby Benck
Aretove Technologies
(646) 775-2845
115 Broadway, Floor 5
New York, NY 10006