October 15, 2019
Posted by:

admin

Category:

Big Data Analytics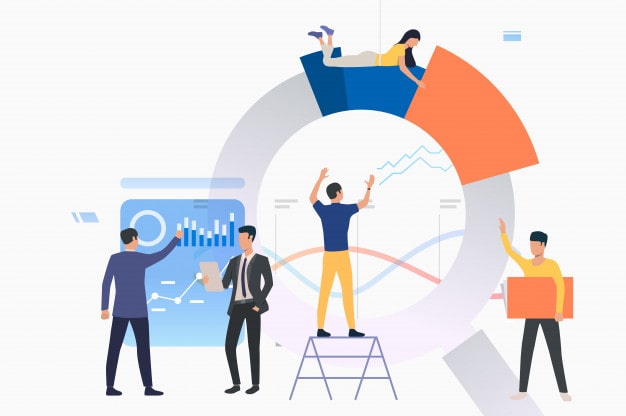 Effects of Big Data in Today's HR Industry
Whether it is hiring new employees or retaining existing ones, the role of Big Data in HR management is deeply significant today. After all, the human workforce is the foundation on which a company's success stands.
Talking about the impact of Big Data on HR today, let us find out how advanced big Data techniques have influenced the HR industry to date.
Big Data has helped in formulating effective hiring processes
Recruiting for open positions is not only expensive but also very time-consuming. But using Big Data for staffing has made it immensely easier for the HR personnel. With enriched hiring practices, it is now simpler to ascertain the more deserving candidates. Firstly, it allows HR managers to hunt for talent within the company, and even after that if vacancy remains, then Big Data powered by Artificial Intelligence can be employed to further shortlist candidates from a wider pool.
Helps HR professionals to represent their organization
A report suggests that about 84 percent of employees would prefer to leave their current jobs and accept offers with better salary figures, even when the salary hike might not be that great! Most candidates, before applying for a job position, enquire about the company's brand name, its work atmosphere and how they can extract value by joining that organization.
One of the best ways to represent the work culture of the company is by conducting an anonymous survey across departments and getting feedback about the employee experience of working there. Applying Big Data principles on this feedback, i.e. data, can help to build an enriched representation of the company that potential employees find insightful.
Boosts employee satisfaction, retention, and productivity
Most companies have to incur heavy expenses to keep their employees satisfied and nurture their interests to remain associated with the company. According to a news report published in 2018, by 2020 these expenses are expected to reach $680 billion!
However, very often employees are found to bad mouth a company, even while being associated with it. So the HR teams need to come up with ways such that the levels of employee dissatisfaction go down and the company's reputation is not shredded to bits.
The first step is to find out all the reasons for dissatisfaction; and for that, HR managers can resort to Big Data technologies to show them the way. By identifying the causes of dissatisfaction, employers can plan to eliminate them. And, needless to say, a happy employee is always productive!
Forecasting the future with HR analytics
The best thing about employing Big Data in HR is predictive analytics or HR analytics. Through it, a company can gauge the changes that are likely to surface in the future, whether it is employee hiring, retention, or engagement. They can chart out strategies and operate accordingly.
Scrutinizing knowledge gaps
Lack of adequate knowledge leads to blunders on the job or a feeling of being burdened with responsibilities. However, Big Data Analytics can actually show ways in which organizations can design their training programs so that such possible gaps in knowledge are removed.
Final words
The wave of Data Science has swept across every industry in the modern world, and the HR industry is no exception. It is an ever-widening landscape, and more transformations are on their way with time.