March 25, 2019
Posted by:

admin

Category:

Artificial Intelligence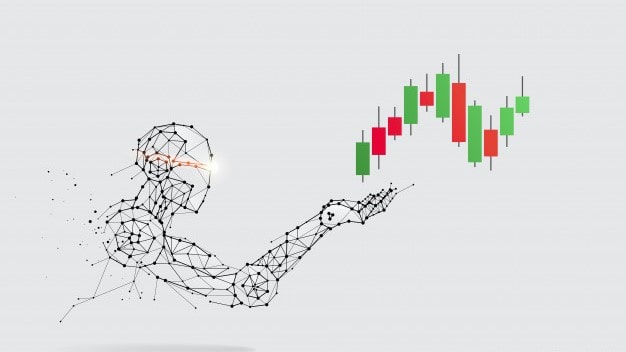 Artificial Intelligence is no longer a dream harbored by millions of people, instead, it is very much a part of our reality today. It is one of the many breakthroughs in modern technologies that has already created quite a stir in the present times. If you are a business owner who takes a keen interest in leveraging AI to boost business, then you must watch out for new artificial intelligence trends in the business world.
The top business trends of artificial intelligence are –
Utilization of business-centric applications
Even if you have conducted business-oriented experiments earlier, it is important to know that conducting those experiments employing AI is going to be way different. If you decide to put Artificial Intelligence trends in use for your business, you can proceed by first determining the shortcomings of your business and then applying AI to improve it.
Artificial Intelligence can be used to improve project management applications and fight attrition so that you can acquire positive results in the long run.
Prioritize your customers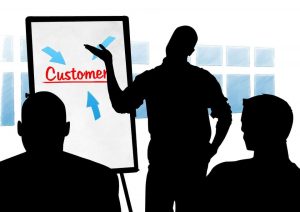 The best thing about employing AI for business Idea 2019 is that it is expected to make the lives of your customers better.
If businesses stop caring about their users, they would cease to exist! But when you embark on the idea of applying AI in your business, don't forget to receive feedback and reaction of your clients. You must see whether they can manage to adapt to this new technology. Receiving feedback from customers is a great way to feed more insight into AI applications.
Gear up your employees for AI
From the owner who takes the decisions, to the employees who execute all the operations – everyone should have a fundamental idea about AI. Not everyone will ask you about it and thus you need to discuss AI and its potentialities in every board meetings to educate your workforce.
It is worthwhile to remember that only when the employees of your organization are able to garner a clear idea about your company, the effort that they put in will be free of glitches.
Inspire your employees and help them improve
When the machine can do at least some level of coding and run algorithms, why employ manpower for it? Instead, encourage your employees to incorporate their skills to come up with innovation and focus that drives the business better.
With the combined goodness of Artificial Intelligence and data science, you can determine the number of redundant roles in your organization and assign these tasks to the system.
Ensure strategic planning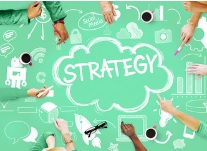 For Small Business Trends 2019, AI is also expected to offer useful business insights on a wide variety of industries. From systems that need upgrading to marketing campaigns that need fresh ideas, AI will help you identify every hidden detail about your company. And this, in turn, will help you to stimulate your ad campaigns with better strategies and check audience response to understand the need of the hour.
Besides, if you plan to add a new domain in your business to expand it, then the wisest idea would be to first try it by employing Artificial Intelligence Trends. You can acquire accurate insights that can help improve your current business strategies.
AI is not just about robots but also making the most of the new trends in business worldto propel your business steadily forward. It infuses the maximum utilization of deep learning and machine learning technologies so that even small businesses get an equal chance to compete with the giant corps and stay afloat in this vast ocean of competition, without the fear of getting drowned out.