September 19, 2019
Posted by:

admin

Category:

Predictive Analytics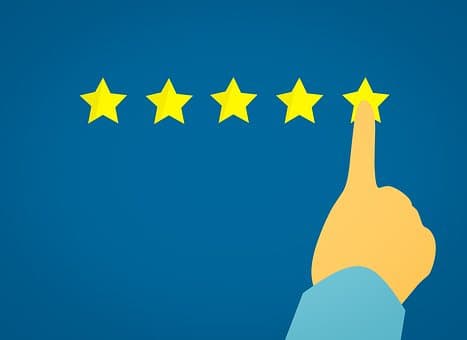 Predictive Customer Analytics
In a study conducted by Ventana Research, it was found that the marketing departments of almost48% of global enterprises today are now applying some form of Predictive Customer Analytics. 
According to Paul Gaynor, a partner at the professional services firm PwC, Predictive analytics in business gives the business owners the power to predict every event. Having a grip of customer analytics techniques works like a telescope that allows brands to target and reach out to the appropriate customers, know what customers will want in future, and even protect themselves from possible risks in the future.
According to Forbes, today, almost 75% of global brands employing AI and predictive analytics, have been able to boost customer satisfaction by over 10%. (Source)
How does predictive analytics boost customer satisfaction?
Some of the most interesting ways in which predictive analytics can help companies are-
Offers scope of hyper-personalized marketing
This is a form of marketing that involves reaching out to target customers with the right message or information at the right time and through the right channel.
It basically implies that if the retailer gets to know about the requirements of the buyer even before they set foot in the stores or visit the app, then the seller would be able to offer a personalized collection for that buyer. In this way, the brands will be able to create a fully personalized customer experience that is exactly what the customer has on their mind. A company that lives up to their marketing claims can always be confident about securing customer loyalty.
Understand customer needs and help them decide
Predictive analysis can now act as the early informers, indicating the companies about likely changes in customer behavior in advance. This will result in brands becoming more proactive in offering customers all that they have been looking for, by going the extra mile. If customers are fed with all the information that eases their decision-making that automatically will fetch the company more brownie points!
One of the best customer analytics examples is MasterCard, the global leader in payment solutions. According to MasterCard'sVice President of customer relations, Mr. Lance Gruner, the company employs predictive analytics to firstly to meet customer expectations by addressing their inquiries. And then extensive initiatives are taken to provide them with something that clearly exceeds their expectations, to bowl them over and win loyalty.
Predict and reduce customer churn
Customer churn refers to the percentage of once-loyal customers who have stopped buying products or services from a brand. Studies suggest that almost 97% of customers churn silently. (Source) While this is alarming, it is a highly useful metric for brands to draw insights from and use to their utmost advantage.
With the help of predictive analytics, they can identify those customers with a higher churn risk from beforehand. Then they can use appropriate strategies to lure them back and reduce churn.
Apart from these specific benefits, the long-term usage of Predictive Customer Analytics can ensure that a business impresses and retains customers from the first day itself.