April 16, 2019
Posted by:

admin

Category:

Business Intelligence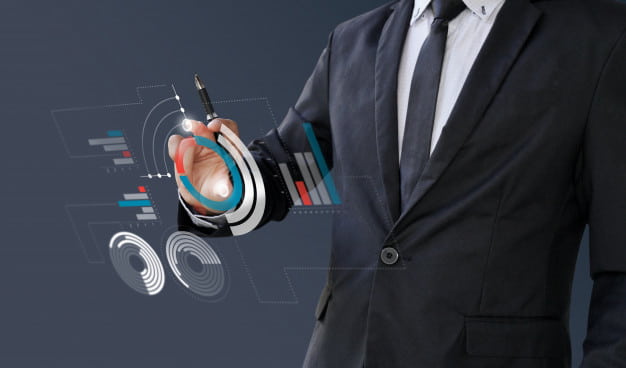 Put in simple terms, Business Intelligence refers to the process of taking help of technology to interpret data that is essential for an organization. This data can be anything ranging from unstructured historical data and log files to real-time consumer data.
A brilliant side of business intelligence is the option to view data from multidimensional standpoints. This has significantly helped in analyzing business strategies better and work on further reformations that would prove to be beneficial for the company. Therefore, it is extremely crucial in decision making, increasing efficiency of various business processes and in gaining an advantage over competitors.
To understand what is business intelligence and analytics, you have to look from the first step of the process. So let us take a look at what business intelligence is all about and all that is entails.
Overview of business intelligence
Before analyzing the suitability of the various Business intelligence tools, raw data that is collected from different sources is first integrated and stored in a data warehouse or data lakes. A wide range of data analytic tools is used for the entire purpose. These tools ensure that users can work with accurate and consistent information. 
The data warehouse servers are connected with mid-level or middleware services that work in different business intelligence scenarios. Special data structures are developed in the working cycle of these tools. The data platforms used have the feature of automatically handling the flow of data, node failures, and other features.
A special feature of business intelligence tools is the ability to compress data. This is hugely beneficial for making effective use of space in the data warehouses. It also provides other benefits like lowering the costs of backing up data for future use. And due to the final compact size of data that is stored, it significantly increases the capacity of the storage unit.
To get a deeper understanding, you can look for more Business intelligence examplesonline.
How is analytics related to business intelligence?
Analytics refers to the process of looking into business details and evaluating it for a better future of the organization. This mainly depends on the reports that are obtained from business intelligence applications.
BI reporting tools access the entire set of business details apart from various charts and graphical representations. So in other words, reporting tools help in preparing reports (like charts and graphs) based on the data that is stored in the business warehouse.
So, although Business intelligence and analyticsare completely different terms, it is here that both combine to provide benefits. Thus, business analytics can be described as a part of business intelligence that focuses mainly on statistics and prediction of outcomes.
Data stored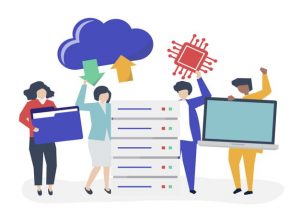 The various types of data accumulated by an organization are huge in volume. This gathered data is available in two forms- structured and unstructured type.
While structured data is easy to find and assess, unstructured or unorganized data can be a potential drawback for business intelligence. But interestingly, for accurate analysis and decision making, the unstructured data is most needed.This is because to search, find and assess unstructured data requires a lot of time.
But then, to avoid this, if an organization decides to overlook its unstructured data, it can run the risk of missing out important information that might be helpful. It is for this reason that advanced business intelligenceapplications are used to process complicated data and produce comprehensible outcomes.
Therefore, needless to say, business intelligence is indeed a blessing of technological innovations. It has paved the way for businesses to perform exceedingly well.