January 22, 2019
Posted by:

admin

Category:

Data Science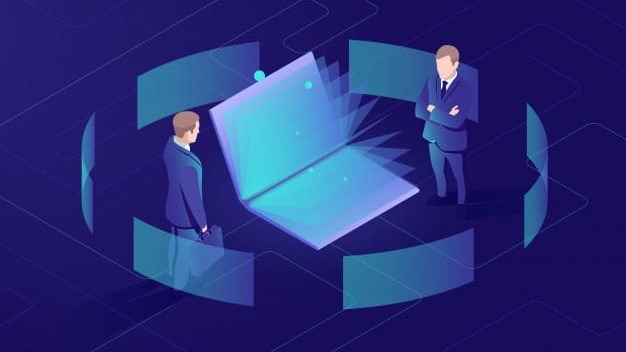 In this digital age, the success of a business lies solely in its data. And Data Science is undeniably is the hottest topic of discussion of modern business owners.
So, what is data science?
Simply put, data science is among the latest technological invention that helps in interpreting user data by using various complex algorithms. The sole utility of data science is to work on an enterprise's raw data to generate positive results for the organization.
How are various business sectors gaining from data science?
Data science is now being used to advantage and every single genre of business is privy to it. Let us take a look at three such industries where benefits of data science are indisputable.
Retail businesses
With the nuggets of wisdom data science has been feeding the retail sector, this particular segment is pretty familiar to the advantages.
By examining consumer behavior across every conceivable channel, retail organizations can now effectively predict market demands. One of the most prominent features of data science, namely, predictive analysis, has, therefore, come as a boon to the retailers of today.
Data analytics also helps in gauging the sentiments of retail consumers during new launches, so that it can be used for further planning. Even in the case of marketing products and services, retailers are now leveraging the benefits of data science to generate awareness among target shoppers about sales and discounts.
Retail giants are leaving no stones upturned in understanding the market better with video data in learning about the current shopping trends going by user demands. Not only this, but a retailer can also run campaigns across various social platforms and channels, to garner as much feedback possible. After all, more data means better market insights.
Tourism industry
You might wonder how can data science help a business in the travel and tourism industry.
Well, how do you think travel companies create personalized offers that seem to fulfill all that you had ever wanted? For example, if you are searching for a particular tourist attraction in London, you would immediately be flooded with attractive offers on hotels and flights In London!
Did they read your mind?
Well, that is kind of true, since it all lies in the data that you, the consumer, have generated unknowingly while searching for London attractions.
Travel companies gather data with a 360-degree perspective and then use various data science tools to generate data sets from social media that include location tracking, behavioral pattern and thousands of other parameters.
With the power of data science, travel organizations are being able to interpret complex historical data set into easily comprehensible patterns that indicate specific customer behavior. And that is the key to provide them with all they seek and capture their interest.
Financial sector
The financial sector is equally at an advantage when it comes to benefitting from Data Science.
With the help of DS projects using Big Data solutions like Storm, NoSQL,and Hadoop, financial big-shots are exploring various ways to exploit non-traditional data sets for predicting future events. Now, this is particularly advantageous, because it not just helps in analyzing market trends, but also aids banking enterprises to avert possible financial crises. Unforeseen circumstances can scar the financial industry easily, so expert data scientists are engaged to predict and mitigate probable risks.
Incidentally, data science is also powerful in fighting scams because it becomes easier to track customer activity. So anything suspicious or unusual will, of course, be captured using data analytics tools, thereby eliminating fraudulence.
Conclusion
To reach the higher skies of success, start today and consult data experts for the best results. Ultimately it is all about doing business better, and data science is certainly the need of the hour.