December 8, 2019
Posted by:

admin

Category:

Artificial Intelligence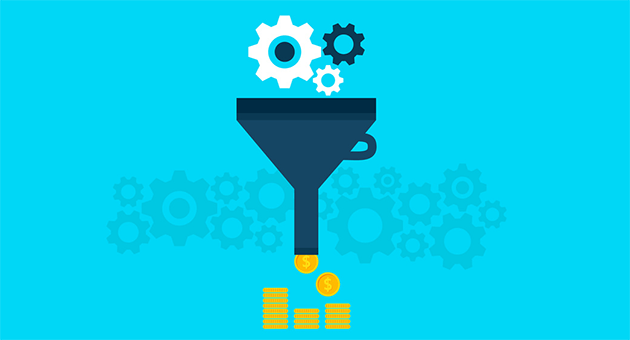 Leveraging AI to Discover Hidden Potentials That Boost Online Conversion
We all understand that revenues are directly proportional to online conversions.
With superfluous customer data easily available at their fingertips, businesses can derive better data-driven to formulate business strategies based on this data. Using customer data, marketers are now trying to create a wholesome customer experience that is essential for them to thrive amidst rising competition. Creating a cutting-edge customer experience will generate positive feedback because when a customer enjoys their visit (which involves finding easily what they are looking for) it ultimately results in them making a purchase.
But with rapidly changing market dynamics, today's ideal customer experience might not be relevant tomorrow. However, thanks to the power of Artificial Intelligence retailers can utilize data-driven insights gathered from online customer activities to keep themselves relevant in the ever-changing customer landscape.
How do businesses maintain their relevance despite changing customer preferences?
Although there are countless ways that businesses can adopt, in defining customer experience that amplifies revenue growth, the most effective is A/B Testing.
This method involves pitting two disparate designs, A and B, and choosing the best version among them. Of course, A/B testing does find some use in determining a design that can generate more conversions, but it is surely not the best one. This method is not always efficient in helping to achieve real business goals. Besides, even after A/B testing is over, many questions remain unanswered.
How to change business strategy keeping in pace with the changing world?
Since Google first conducted the A/B testing, there has been an exponential surge in web traffic to e-commerce websites. Not to mention the revolutionary advancements in the field of applied AI which has given rise to cutting-edge Artificial Intelligence Trends.
But among all the differences, in this era of competitive e-commerce, the shopping trends of customers has turned out to be more agile with each passing day! With the entry of new products and countless competitors, the market is undergoing a major shift such that a successful customer experience today cannot guarantee a benchmark forever.
To stay updated with these changes, companies need to move on from the traditional A/B testing and try out other methods. One of those methods is continuous full-flannel optimization, which basically monitors and analyzes online customer activity continually. Enriched with Artificial Intelligence, this process consists of a ton of changing conditions and variables that companies need to derive accurate customer details.
The wonders of AI in increasing online conversion and revenue growth
The fact that AI is used in continuous full-flannel optimization empowers modern businesses to process enormous volumes of data, detect data patterns and then employ those patterns to optimize results. AI Business trends show that customer experience is now highly optimized using data-driven insights that are powered by AI. And the biggest benefit of using AI in testing processes is that is can be used to fetch real-time information in very less time, which allows companies to beat their competitors.
And this continuous full-flannel optimization drives continuous innovation, which helps companies from fading out in the face of changing market dynamics.