June 27, 2019
Posted by:

admin

Category:

Big Data Analytics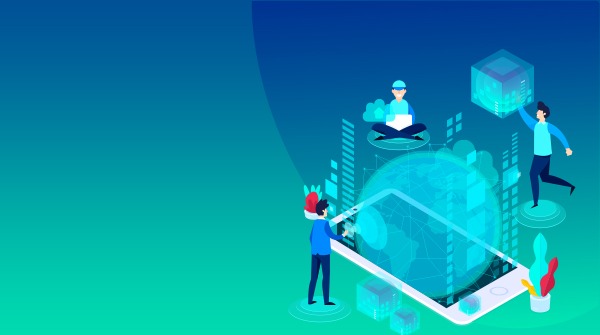 Big Data Challenges Overview:
With the advent of Big Data, there has been a major paradigm shift in how businesses function today. The infinite potential hidden within volumes and volumes of user data has been unlocked and companies have acquired the power to predict, and garner better market insights, leading to up-shooting profitability.
But this is not really a smooth ride that Big Data analytics ensues. In fact, the path is strewn with various hurdles that need to be solved in different ways. It is important for companies to adopt appropriate strategies to resolve the Big Data challenges.
Let us take a look at some of the major challenges in this field, and how to overcome big data challenges.
Security threats:
Big Data is the most important asset for any company to attain that cutting edge over its competition. But Big Data is also a very lucrative target when it comes to security breaches. Incidents of data theft are constantly on the rise, with a Forbes report saying that around 2,216 data breaches had occurred till financial year ending on March 2018. (Source)
Solution: To solve this problem companies first need to ensure that data breaches do not occur, but that is not all. Given that Big Data has generated an explosion of path-breaking opportunities, it is crucial to invest in proper technology for enforcing utmost data protection and prevent the leak of sensitive information.
Gathering accurate insights:
Simply collecting real-time user data and storing them is not enough; the main challenges in big data analysis is to analyze them correctly for insights. Only then can organizations look forward to transforming the insights into business strategies that bring tangible profits. This issue is somewhere interlinked with the talent gap in the demand-supply of data science experts, with the demand expected to heighten to 28% by 2020. (Source)
Solution: The need for a strong and effective data analytics strategy is primary when it comes to extracting meaningful insights. Besides, companies also need to scout for the right expertise and tap talent pools to onboard the right data experts who can actually bring about a difference. There should be no compromises in hiring professionals with the right skills and experience.
Steep investments:
Many companies might seek to handle their data analytics with their in-house professionals aiming to optimizing costs. But it is a widespread observation that in an attempt to reduce expenditure, these companies end up spending more, and the risk of making costly mistakes is also high. The initial high investment for data analytics becomes a dampener for many businesses.
Solution:  Instead of being discouraged, business concerns must understand that investing a little more in data science can eventually lead them to high-profit opportunities of big data. So going for professional and experienced data service companies, by spending a little more, is always a wise strategy to maximize profits by resolving big data challenges 2019.
Final words
In light of the big data problems to solve mentioned above, the takeaway is clear by now – companies must strive to hire trained Big Data professionals. With the right skill set on board, most of the big data analytics issues and challenges can be effectively solved.