September 28, 2023
Posted by:

Aanchal Iyer

Category:

Artificial Intelligence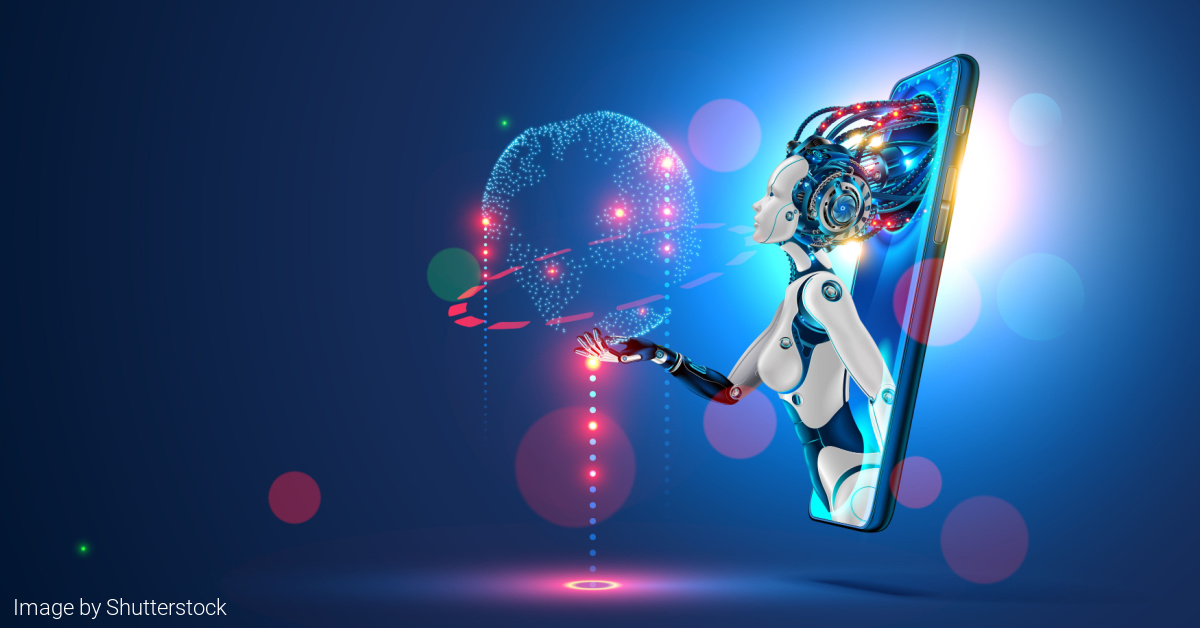 Introduction
Despite TikTok and Facebook dominating social media, Snapchat is still a key player in the industry. With more than 750 million users, this social media app is the pioneer of visual communication. Snapchat has been present for more than a decade with a strong foothold in social media due to its creative video lenses enabling Augmented Reality (AR). With the changing landscape, the company keeps innovating its offerings, to offer better services to its users. Snapchat has now taken the power of Generative AI to another level with its new announcements. With Generative AI, Snapchat users now have multiple tools to enhance and improve their content on the app. Read on.
Generative AI Lenses
Snapchat users can now change themselves as well as the world around them into an animated sci-fi scene using the cosmic generative AI Lens known as 'Anime'. Snapchat's Anime AI Lens is based on Machine Learning (ML), which enables users to create "stylish images of themselves as an anime character." The Snapchat Anime AI Lens is available in the Snap Lens Carousel towards the right side of the shutter button. Alternatively, you can also tap the search button on the camera screen and search for 'Anime AI.' Do ensure that the selected Lens is made by Snapchat.
The Lens will prompt you to take a selfie by tapping the 'Tap the screen' button. In less than a minute, Generative AI displays a unique Anime version of you based on your appearance and present surroundings. You can take as many photos as you like – the lens never displays the same result twice. Once the image is generated, you can tap the shutter button to capture the image and proceed to the editing screen. Here, you can add text, stickers, doodles, music, a webpage link, or also crop the image. Once your final image is ready, you can share it as a Snap, post it to Stories, or save it to the camera roll. Interestingly, skin tone is also taken into consideration by the Anime AI Lens, which is something that has been missing on most generative AI Lenses.
Finding Lenses Made Easy with Generative AI
In addition to launching generative AI Lenses, Snapchat also aims to make it easier for users to find relevant Lenses. The app will suggest lenses that are suitable for the photo or video. Through a combination of visual understanding of what is in the camera's view and APIs that consider factors such as the time of day and local weather forecast, the app will recommend lenses to match the moment. The company also has major improvements to its Lens Carousel ranking algorithms to suggest Lenses based on users' exclusive preferences. Enhancements have also been made to the AR Bar, which means users will find a wide variety of Lenses organized by category, on the Camera screen.
My AI
MY AI is Snapchat's AI-powered chatbot that is available to Snapchat+ subscribers. The feature can send nearly two million chat messages per day. New features in MY AI include customizable Bitmoji variations and also capabilities of bringing MY AI into conversations with other users. Other features include recommendations on Snap Map and Lenses as well as sending Snaps to MY AI and receiving a chat reply.
So, what exactly is 'Generative AI' and how does it Work? Read on
Explanation of Generative AI
Generative AI allows users to quickly create or generate new content depending on a variety of inputs. Inputs and outputs to these models include images, text, sounds, animation, 3D models, and other types of data. Generative AI models make use of neural networks to detect patterns and structures within prevailing data to create original and new content. As the name suggests, foundation models are the base for AI systems that perform a variety of tasks. Examples of foundation models include Stable Diffusion and GPT-3 – both of which enable users to harness the power of language. For example, popular applications such as ChatGPT, which draws from GPT-3, allow users to create a variety of essays on a single topic. Stable Diffusion on the other hand allows users to create photorealistic images on the text input specified.
One of the innovations with Generative AI models is the capability to utilize different learning approaches, that include unsupervised or semi-supervised learning for training. Organizations now have the ability to easily and quickly leverage huge chunks of unlabeled data to generate foundation models.
Benefits of Generative AI
Some of the key benefits of generative AI include:
Generative AI algorithms can create new, original content, such as text, images, and videos just as humans. This can be useful for applications such as entertainment, advertising, and creative arts.
Improve the efficiency and accuracy of existing AI systems, such as Natural Language Processing (NLP) and computer vision.
Generative AI algorithms can explore and analyze complex data in new ways, enabling businesses and researchers to detect hidden patterns and trends that may not be visible in the raw data alone.
Help accelerate and automate a variety of processes and tasks, saving time and resources for organizations and businesses.
Overall Generative AI has the potential to significantly impact a wide range of applications and industries.
Future of Snapchat with Generative AI
The integration of Generative AI into Snapchat signifies a new era of digital creativity and engagement. AI and augmented reality join to create seamless AR Filters and Lenses, captivating users with immersive experiences. Generative AI helps users to create personalized visual stories while fostering artistic expressions. Combining unique Bitmojis and style transfer displays how technology can enhance individuality. Beyond entertainment, Snapchat's innovation represents a shift where users become co-creators of their digital worlds.